The 2000 AD ABC #49: Indigo Prime
They're the stitch in time - it's John Smith's masters of the multiverse!
6 days ago
They police the multiverse of parallel dimensions and clean up the mess left by time travellers, meddlers and monsters… but for a price!
From Killing Time to Anthropocalypse, step into the mind-mending insanity of John Smith's Indigo Prime!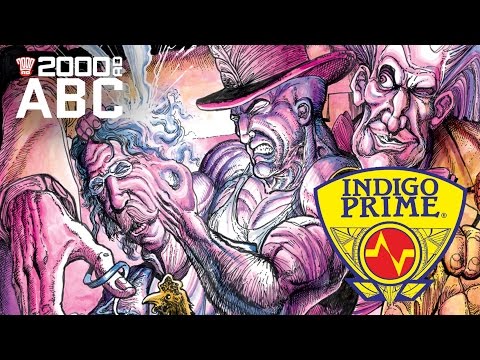 Watch more episodes of The 2000 AD ABC here
Every week, The 2000 AD ABC brings you another bite-sized video unveiling a classic story from the Galaxy's Greatest Comic - from ABC Warriors to Zombo! Hosted by publicity droid Molch-R, The 2000 AD ABC gives you the lowdown on mind-blowing stories from some of comics' top creators!